Wall-mount brackets for space-saving rack-mounting equipment flush to the wall
A uniquely designed wall-mount bracket, Wallit™ Flush allows rack-mounting equipment vertically or horizontally flush against the wall or under a desk, hence occupying minimal depth.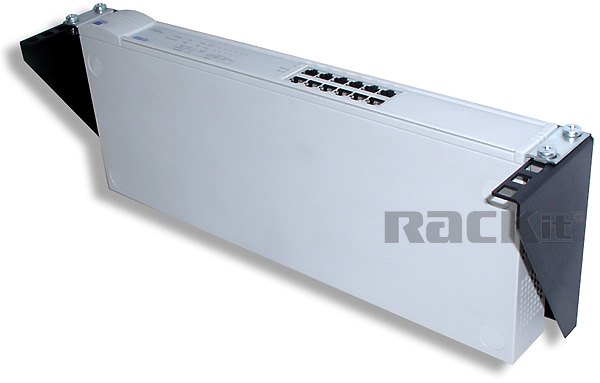 Ideal for communication closets where space is limited, Wallit™ Flush allows mounting up to 4 Rack-Units of hubs, routers, even servers occupying no more than 7 inches in depth.
Designed to mount on a wall or under a desk where available depth is limited, Wallit™ Flush serves the needs of IT managers who need to be more productive with their space.

Available in 2U, 3U and 4U models, Wallit™ Flush provides users with more versatility on where they can place their products.
Users needing to use sliding rails can easily do so by using two Wallit™ Flush brackets, effectively creating a 4 point mounting solution.
Choose between models with universal square holes (facilitating cage-nuts) or pre-tapped models with #10-32 mounting holes (screws included).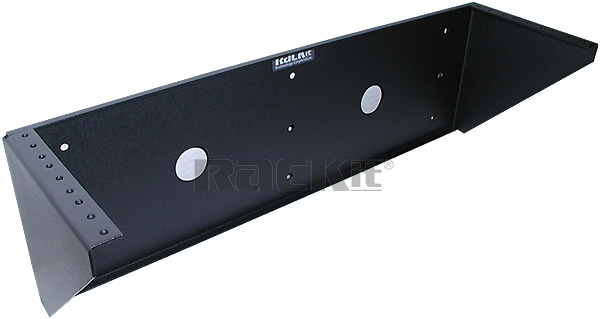 KVM Switch, Server Rack, LAN management cables, KVM Switches, rackmount, computer rack