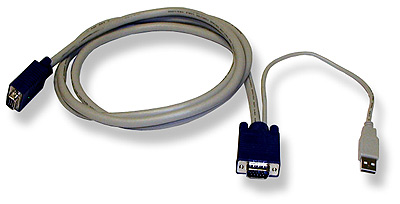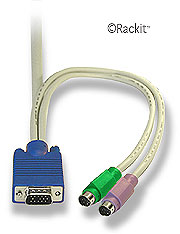 3-in-one single sheath cable assemblies, 6-feet, 10-feet, or 15-feet, are optionally available for 8-port Sylphit-Duo DSK-Models.
Double-shielded for superb video performance, these 3-in-one, single-sheath PS/2, VGA, high grade KVM cables split into 3 connectors on each end, making it easy to identify which connectors belong to which port.

The three connectors are color-coded according to the specifications of The PC 2001 System Design Guide: Blue for VGA; Purple for PS/2 keyboard; and Green for PS/2 mouse.
KVM Switch, Server Rack, LAN management cables, KVM Switches, rackmount, computer rack