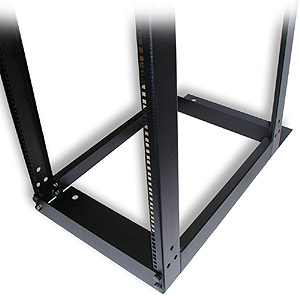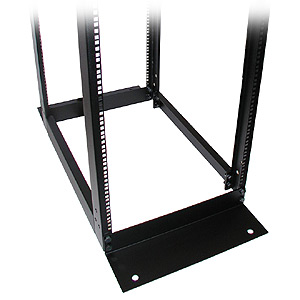 Servit™ can be bolted to the floor, and its base can be assembled either facing inward for minimum footprint, or facing outward for anti-tipping support.
Servit racks can be ordered in four (4) different depths, to accommodate installations which are 24-inches deep; or 29-inches deep; or 32-inches deep; or as deep as 36-inches.
At 84-inches high, providing 45U of rack-mount space, Servit 6 models ship with universal mounting rails (with square holes) made of heavy-duty steel, with durable, black powder-coat finish.