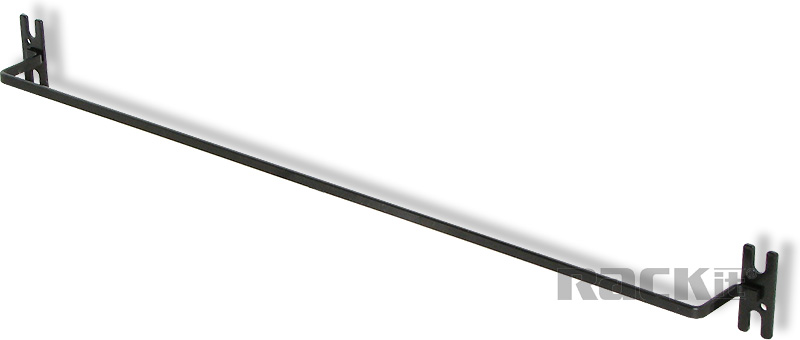 Rack-mount bars that protect IT gear by absorbing push and pull forces exerted on connected cables

StrainIT strain-relief bars are designed to protect the lifeline of IT gear by absorbing the forces of push and pull that may be exerted on network cables, power cables, video and communication cables.
Rackit's cable strain-relief bars relieve cable weight from network equipment, and also help to avoid connection ports from being damaged or disconnected.
With built-in provisions for RackiTie cable-ties, StrainIT cable strain-relief bars extend cord life and reinforce the cord connection to equipment, while doubling as a horizontal rack-mount cable organizer.
Designed to increase the cable's bend radius and absorb the forces of push and pull exerted during daily use, StrainIT cable strain-relief/management bars offer a great way to organize the flow of horizontal cables at the back of IT equipment racks.

At 1U or 2U, StrainIT CR models also feature large open cut-outs that provide ample room for routing various cables such as copper, fiber optic, telecom, and power cables. For smaller cable bundle installations, the use of the included tool-less clips makes installation easy with universal cage nut style rails. The use of rack screws is recommended for heavier cable bundles.

StrainIT cable strain-relief bars are covered by Rackit's limited lifetime warranty.
KVM Switch, Server Rack, LAN management cables, KVM Switches, rackmount, computer rack