Network and communications rack with easy equipment and cable access
Designed for patch panels and network gear that require easy access to the back of the equipment, Wallit™ Tilt's mounting rails tilt down to 90 degrees to provide unobstructed access to the back of the mounted equipment.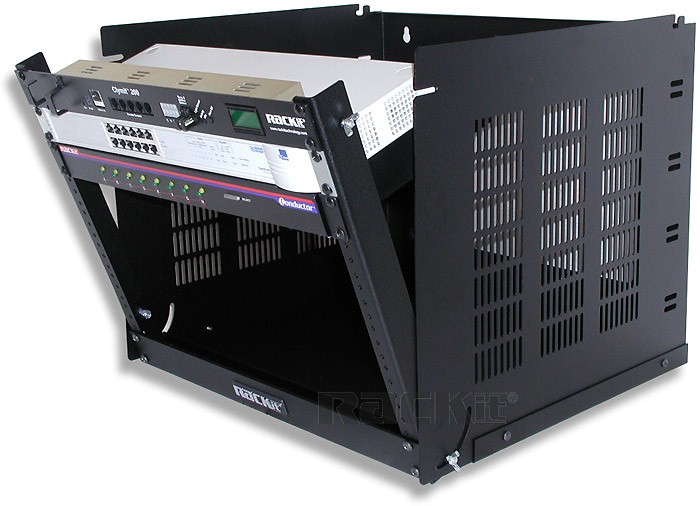 Weighing only 21 lbs. and designed to be mounted on the wall, Wallit™ Tilt provides 8U rack space for mounting patch panels, network and communication equipment on its pair of #12-24 pre-tapped front mounting rails.
A large cutout in the back facilitates unfettered cable access from the wall, while RackiTie slots on the side panels help with cable management.
An optional security cover kit consists of a lift-off front panel and a top cover which can also serve as an equipment shelf. Wallit™ Tilt's cover kit turns it to become a fully enclosed wall-mount rack, while the elaborate perforation pattern on the side panels ensure proper equipment ventilation.

KVM Switch, Server Rack, LAN management cables, KVM Switches, rackmount, computer rack