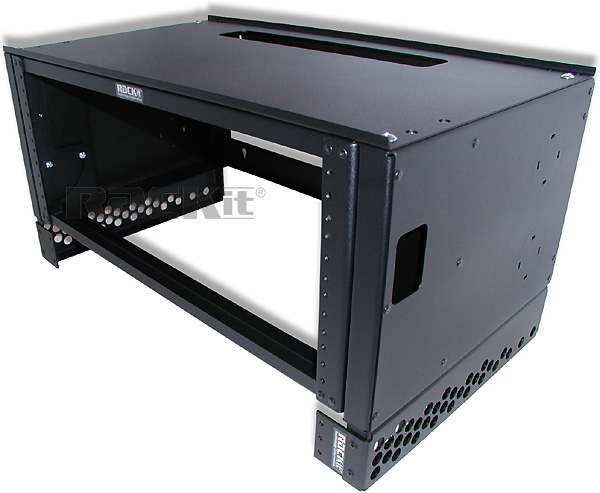 Top off your Wallit™ Incline wall mount rack and protect your system with the convenient Wallit Incline Cover.
Wallit Incline's cover accessory turns Wallit Incline wall mount rack into a fully enclosed rack.
To create a larger racking solution, network installers will often mount multiple Wallit Incline wall mount racks above and/or below each other, taking advantage of Wallit Incline's modular design and creating a larger rack solution. In such case, Wallit Incline cover acts as a separator between each unit.
When mounted both on top and below that rack, Wallit™ Incline's cover accessory turns the rack into a fully-enclosed wall-mount rack, preventing dust and debris from settling on the equipment.
The cover's rear cut out also provides a convenient entrance point for cable routing.
When mounted on top of the rack, Wallit Incline cover can also double as a sturdy, durable surface for mounting non-rack mountable devices within the rack configuration.
Made of heavy duty steel construction, Wallit Incline cover easily fits on top and underneath Wallit Incline rack, and is assembles with just four (provided) screws.