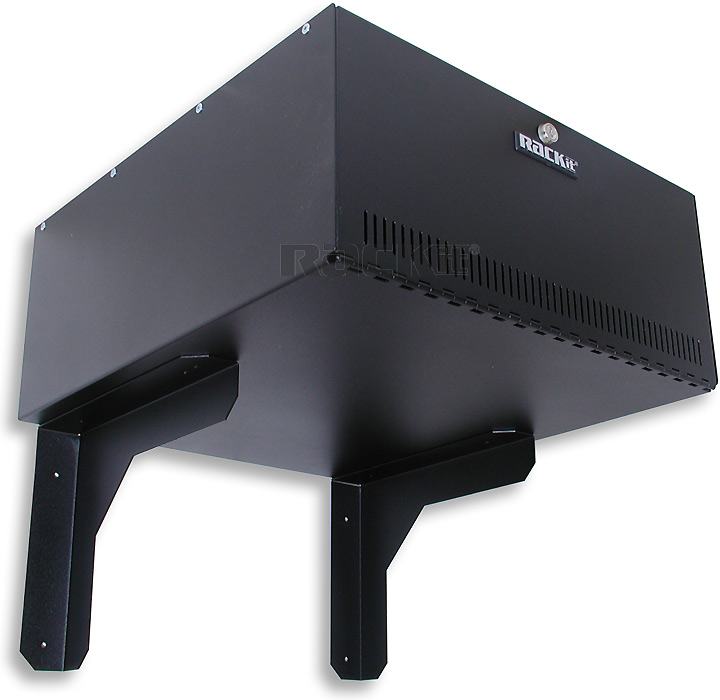 Wall-mount security lock box
Wallit™ DVR – a wall-mount security lock box is perfect for securing just about any device, from digital video recorders (DVRs) to VCRs, to sensitive network appliances and even tower or desktop computers that need to be securely locked up and horizontally mounted to the wall.
Wallit™ DVR mounts to just about any wall surface giving you the peace of mind that your sensitive electronics are secure and safe.
Optional Wallit™ DVR Bracket Kit gets attached to Wallit™ DVR with 4 included screws, adding strength to any installation and making it an easy one-person job.
Made from heavy gauge steel, Wallit™ DVR is one of the strongest DVR boxes available. The hinge for the door at the front is built into the frame and recessed to prevent tampering, while eight access holes in the back of the lock-box provide ample cable access into the enclosure.
For more air flow, Wallit™ DVR allows for up to two optional 4" ultra quiet 53 CFM exhaust fans to be installed inside for removing ambient heat that components emit, circulating new air into the enclosure to help maintain the optimum temperature for the components. Each fan kit includes 4 mounting nuts and bolts, 1 wire fan-guard and 1 power cord – everything you need to add an exhaust fan is in one box.

Wallit™ DVR is available in 15-inch (Wallit DVR 150) or 21-inch (Wallit DVR 210) depths, both made in the USA and backed by our Limited Lifetime Warranty.
KVM Switch, Server Rack, LAN management cables, KVM Switches, rackmount, computer rack