Network and communications wall-mount racks with a forward-tilting mounting frame
for easy patch-panel punch-down; equipment and cable accessaccess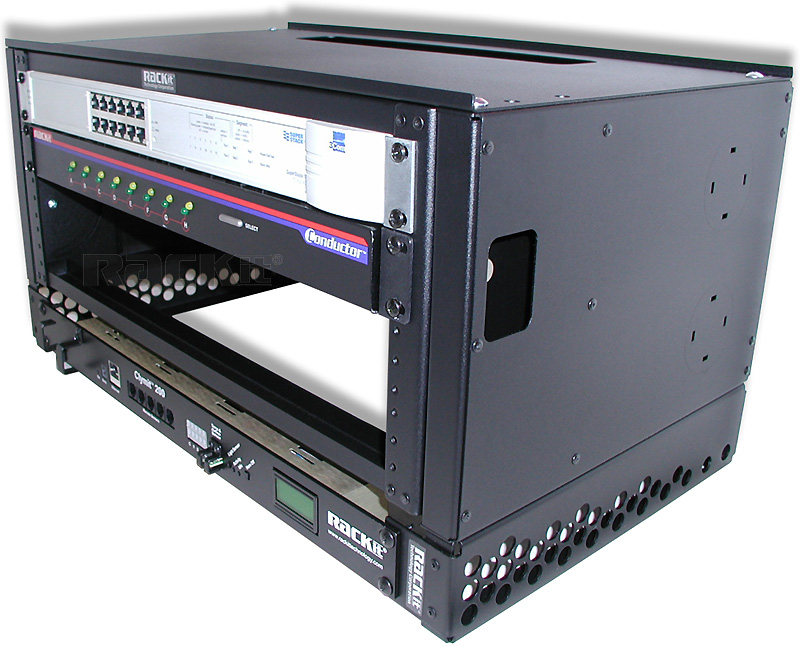 Wallit™ Incline wall mount racks make network equipment installation and maintenance easier. In many network schemes, rear access is needed for the installation and maintenance of patch panels and switches, making Wallit Incline wall mount racks a suitable solution.
Designed for patch panels and network gear that require easy access to the back of the equipment, the rack's tilting rack-mount frame swings down and stops at 90 degrees giving installers full access to the rear of the mounted equipment.
An integrated positive stop prevents the frame from being opened more than 90 degrees to avoid causing damage or strain to your equipment and connections. A latching mechanism securely holds the frame in a closed position.
Even when in the open/down position, Wallit Incline can withstand the force of punching down multiple connections – a feature especially helpful when installing patch panels.
Providing 12" depth allowance and designed to be mounted on the wall, Wallit™ Incline provide 4U or 8U rack space for mounting patch panels, network and communication equipment on its pair of #10-32 pre-tapped front mounting rails. Its open frame design allows the rack to be installed over existing equipment without having to remove and re-terminate network cables.
Ample cable routing is available with Wallit Incline's open frame design and the two (three on the 8U model) 2⅜" diameter cable-access knockouts on either side of the rack. The rear lacing bars on either side of the rack allow for excess cabling to be secured with the use of optional RackiTies.
The heavy duty steel construction makes Wallit Incline capable of supporting up to 75 lbs. of network equipment in both the open and closed position.
Wallit™ Incline ships completely assembled making installation easy. Simply remove the rack from the packaging, mount it to the wall using the four key holes, and install your components with 10-32 rack screws (sold separately).
Key features
Available (optional) cover for protection
Available (optional) 1U brackets for stationary rack-mounting
#10-32 tapped rails
12" rack-mount depth
90 degree swing down mounting frame
75 lbs. weight capacity
19" EIA 310-D compliant
Black powder coat finish
Made in the USA
Limited lifetime warranty
KVM Switch, Server Rack, LAN management cables, KVM Switches, rackmount, computer rack