A keyboard shelf with a swing-out mouse platform
The PKT Keyboard/Mouse Tray is ergonomically designed to specifically mount to any 2-post or 4-post 19" rack. The PKT shelf holds a standard keyboard, and features a swiveling platform for a mouse which can be easily mounted for left or right hand users.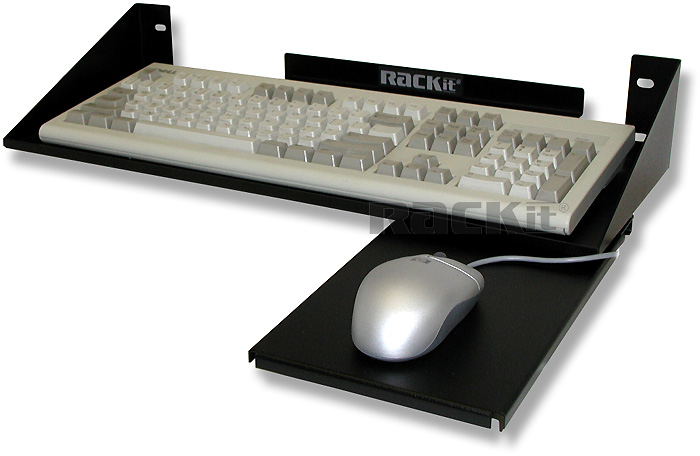 When used – swing-open the pivoting mouse tray that provides ample space to conveniently operate your mouse alongside a standard keyboard. When not in use – the pivoting mouse tray gets tucked in right underneath the keyboard tray, while the mouse itself can be stored of the shelf's surface behind the keyboard.
Occupying only 2U of rack space, PKT Keyboard/Mouse Tray can be mounted at any height for comfortable use, featuring a front lip that secures the keyboard in place right in front of the rack's mounting rails.
An ideal solution for using a keyboard and mouse within a 2-post Relay Rack installation, PKT Keyboard/Mouse Tray can be easily field-modified to support left-hand or right-hand mouse users.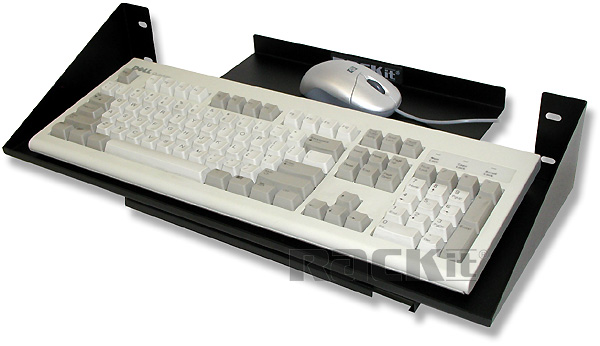 KVM Switch, Server Rack, LAN management cables, KVM Switches, rackmount, computer rack