8U wall-mount network/communication enclosed rack
With its 8U capacity, generously deep chassis and ample cable access, Wallit™ 88 is perfect for housing smaller intercom, paging, and security systems, CAT-5, fiber, voice and most any communications mounting needs.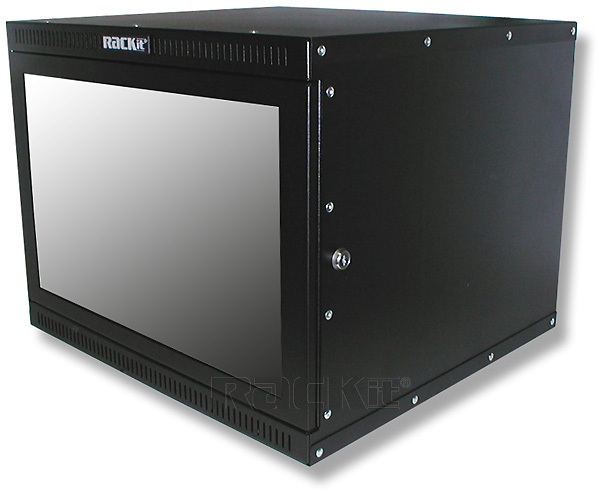 Top and bottom knockouts provide superb cable access on both sides of the rack as well as in its center. Snap-in universal mounting rails can be positioned anywhere within the depth of the rack, in 1-inch increments, making adjustments completely tool less!
Wallit™ 88 features a key-lock on its side that, in conjunction with the front see-through door, maintains equipment security while allowing convenient front access to mounted equipment.
In addition to its front vents above and below the front door, Wallit™ 88 can be fitted with an optional exhaust fan for additional cooling.
Wallit™ 88 ships with one set of rack-mounting rails with 'universal' square holes (cage-nut compatible), made of heavy-duty 14 gauge steel to accommodate a weight capacity of over 250 lbs. Additional mounting rails are available to support equipment that requires 4-post mounting.

KVM Switch, Server Rack, LAN management cables, KVM Switches, rackmount, computer rack